When reality sets in
3 Dec 17 – In the real world when planning knocks up against reality, reality usually winds up on top. So, it's best to infuse your plans with a good dose of reality! Planning vs Reality
There's an old phrase in the army that says that no plan survives first contact with the enemy. In our case, the enemy was the reality of the bureaucratic immigration/visa system in Austria. When we set the goal to live in the Schengen Zone (Europe) for a contiguous 12 months as tourist or on some limited (family member) residence visa, clearly we were delusional (or just terribly uninformed, in spite of our best research efforts).
Our naïveté stemmed from all the challenges we had negotiating our way through the US 'Green Card' permanent residence process for Ursula to live in the US as my wife. It's a laborious and often frustrating system with confusing and arbitrary rules that render a Green Card holder a near prisoner within the US's boarders. Our foolishness stemmed from the fact that we thought no other country could possibly be as obtuse in their treatment of a citizen's spouse over the simple desire to live together as self-supporting, law abiding residents. Ursula was convinced that her home country of Austria would be much more supportive of our desire for me to stay in Austria as her husband…particularly when we needed nothing from the the state. We were wrong.
Rules are Rules
Apparently, if you are an illegal immigrant in the US, you get preferential treatment from local governments (think sanctuary cities and states) and in the past, the federal government. Those aspiring to live in the country by following legal processes are penalized and subjected to pains and whims of our bureaucratic systems. In Austria the same appears to be true but with the refugee population. If you sneak into the country and claim refugee status, you get permission to stay for extended periods (years), receive a free place to live and public funds for support. But, as a husband of an Austrian citizen that can pay his own way and requires nothing from the state other than their permission to spend money in the country, one can't stay beyond 90 days.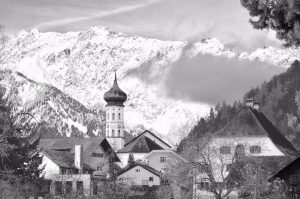 Austria is a member of the EU and thus must abide by EU immigration and tourist laws which limited tourist to a 90 day visa. Clearly there are ways to stay beyond 90 days, but, they are attendant with risk, extremely laborious, costly or just not worth the hassle when there is no guarantee they will work. The best alternative to an extended tourist visa (which is not possible) is to seek a family member resident visa. However, that requires declarations that put at risk Ursula's re-entry in the US under the Green Card program…and that's a 'red-line' were not willing to cross.
So, at the end of the day, our naïveté in the belief that governments were instituted by the people in order to assure their living their lives free and unobstructed by unreasonable demands of an arbitrary power has harpooned our plan to live together in Austria for a year.
Plan B
So, Plan B is in effect! We're not sure yet what Plan B really is yet, but it goes something like this. I have to leave the Schengen Zone before 90 days here is up. I cannot return for another 90 days. In my absence, Ursula will enjoy life in Vorarlberg as geographical bachelorette and sole supervisor to our headstrong and impetuous cats. I will return in May to leave again before that 90 day tourist visa expires. If we decide to continue with the 11/12 month experiment/adventure, I'll leave at the end of June and come back for the last month to help close down the apartment and get the cats back to Alaska.
The question that remains is where will I go while Ursula remains here? There are several options, all good. The obvious solution is that I'd return home and live the life of the Alaskan geographical bachelor skiing, snow marching and building shit! The other, less obvious,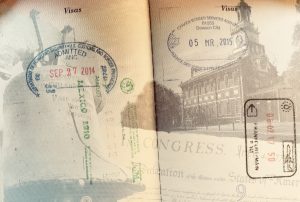 but highly desirable option is to visit those 'Bucket' list places that Ursula has zero desire to experience. This is the option that's currently leading the pack. If I can justify not going home (ie, there are no compelling issues that a mature adult would really prudently address) I'm going to visit Ankor Watt in Cambodia, travel through Ho Chi Minh City, Vientiane, Chiangmai and spend a month or so all across India. This is my dream. Baring problems on the home front that can't be put on the back-burner, I'm off to South East and South Asia for three months!
Change in focus
The other, unfortunate, knock-on effect of 'visiting' here in three month increments is that it seriously changes the focus of effort while here. Rather than spending an intense three months learning German so I can enjoy the remaining 9 month experience more naturally engaged as a 'local', I'll spend most of it on the ski slopes. Not a bad alternative but also not the true experience we were driving for; to see how well I can live here absent the protective cocoon of the American military community.
Having said that, we've learned a lot about living in Austria already, just in this short period. Most of it has been good, very, very good. But the effects of the visa experience do put a damper on the whole adventure. The sad irony we learned is that for us to live anywhere outside the US for extended periods, even Austria, Ursula has to be a US citizen! That's a pretty craven indictment of intrusive governmental systems. However, at the end of the day, with this weakness in our plan, other opportunities present themselves and we're eager to make the most of them. More to follow……
Interesting Links