Links to our many adventure Blogs and Vlogs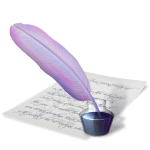 Offers access to our many blogs for your reading pleasure (hopefully) and consideration (or, you can use the menu tabs above):
Nomading in the Lower-48 Blog and VLOG of our escape to the sunshine and beaches below the snow line.
Uschi's Alpe Adria Hiking Adventure – Come along with Ursula as she hikes accross Austria's historic Alpe Adria
'A Season in Bellimissa Italia'Blog captures our experiences traveling the Autum throughout Italy.
The 'Musings Blog' about Darren's thoughts and ideas of contemporaneous issues, events or activities.
The 'Leadership and Problem Solving' Blog based loosely on Darren's afterthoughts emanating from his former 31 year professional career.
The 'Soldier Stories' Blog is a series of reminisces from some of few of my more memorable Soldiering experiences.
The 'Nomading' Blog about our RV travels across the country.
The 'Year in Vorarlberg' Blog about our challenges and adventures during the year (9 months) we spent in Vorarlberg, Austria.
The 'Our Camino' Blog contains edited, the unedited, amalgamated version of the blog in .pdf format along with photos and a link to a 30 min video along the trail. This link leads to the unedited, day-to-day blogging.
The 'Ushi's Corner' Blog is a platform for Ursula's thoughts and ideas.