Time + Passion + Tools = Projects. Enjoy a few from the Cottage!
Time stands still at the 'Cottage' and the hours are filled with the exploration of everything….to include a number of craft and home projects around the landing. Below are just a few of the ones we've captured for your enjoyment – enjoy!
PROJECT: Time to discover if the investment in wood working tools paid off. Project? Build a Captain's Davenport Desk. Here's the result.
PROJECT: Water to Snow in zero flat! I always wanted to instantaneously convert liquid to a solid. Here's how it worked out!
PROJECT: This summer's project – build a Gazebo to cover the trail's park bench. Here's the effort and result. Enjoy
PROJECT: Bringing the sounds of Austria to the Alaskan Alps!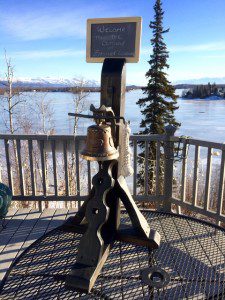 Click here to see the Bell mount
Want to hear the bell? Click below.
PROJECT: A little rustic wine by candle light?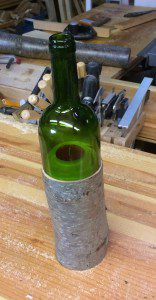 click here to see the Candle Holder
PROJECT: Need a workbench to help with the projects, build your own!
PROJECT: Need a chisel mallet, turn one!
Please note that the photos and videos on this web-page are the property of the owner. Copying, reproducing or using this media without the expressed written approval of the owner is prohibited.