All Adventures come to an end
A year ago, when we posted our last article to this blog series, we vowed to provide updates on the Nomading adventure and a Nomading Blog Close-Out. Our plan then was to travel to the 'Lower-48' for the Winter. It didn't happen!
What did happen? Life! It got in the way with other priorities.
Change in Priorities
After our 'Year in Vorarlberg', well, actually 9 months for Ursula and 6 for me, we concluded that to enjoy any more long-term, overseas travels, Ursula would have to become an American.
So, that's how we focused our Winter and early Spring, converting the 'Green Card' into a Blue Passport! At first, we naively anticipated we could get it done in three months, leaving us the end of Winter and early Spring for RV Nomading. After a little research, that dream fell by the way-side. Unlike the Green Card application process, this effort was going to take time.
20 Years and 9 Months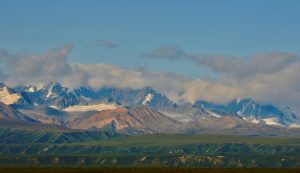 In September, we submitted the application. Finally, in May, after 20 years and 9 months of numerous meetings, document submissions, emails, standing in lines, and lots of nervous waiting, Ursula rose her hand and took the American oath. We didn't RV over the winter, but we did bring forth another American Citizen!
New Goals
With Winter over, we refocused on Summer goals. Enjoying the beautiful Alaska weather with its wide-open lakes, fishing, touring, boating, gardening, and visiting friends became the new priority.
We did, however, Nomad throughout Alaska. The RV is the perfect platform to visit the splendorous sites beyond the local area – Seward, Homer, Valdez, Galkana, Tangle Lake and traversing the gravel laden Denali Highway. And, the Summer is not over yet. Unfortunately, the state is literally on fire. Many conflagrations are closing major roads, making the air difficult to breathe and wildly burning structures, we may not venture too far from home. Later, I did join with Team Rubicon helping mitigate some of the misery of the fire survivors. The RV came in handy as an outpost for my 'forward Operations,' within the fire-zone. You can check that out in another blog The McKinley Fire and American Spirit!
Not Dead, Just delayed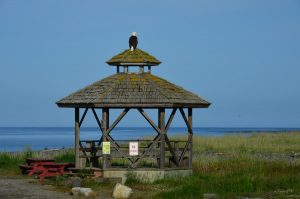 Our Winter Nomading dream to the lower-48 is not dead, just delayed. This Winter we head off to Italy for three months of hiking, testing the local vineyards' products, enjoying regional cuisines and visiting the 'off the beaten path' countryside. In the Spring, we may be back in Spain for another jaunt through the countryside for our second Camino,, but we'll see. The Winter of 2020 may see us down South traversing between the parks and friend's driveways.
Stay tuned!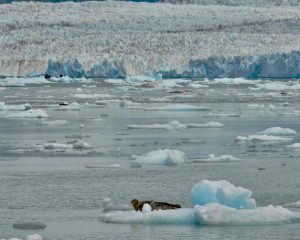 Interesting Links