Another Cottage project, another Cottage production! – DIY Wood Turned Mallet

This time the discipline was woodworking, specifically turning a 'spindle on a wood lathe. The final result, a turned chisel mallet.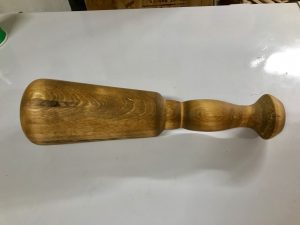 This vid captures a novices attempt to turn a chisel mallet on his new lathe. If your into DIY and learning from other's mistakes or watching them climb the learning curve, this vid is for you!
Spoiler Alert – no fingers were lost, no eye's put out nor blood flowed! But, at the end of the vid, a functional mallet was added to the Cottage at Zimmer's Landing collection of curiosities and crafts.
Hope you enjoy it if you decide to dive in… (by the way, it's about 29 mins long, so get the popcorn early!)
Interesting Links
See more of the Cottage's Crafts and Art
See our spectacularly beautiful images, paintings and creative drawings