Afterthoughts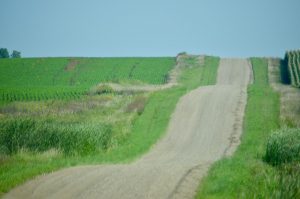 We made it home a little worse for the wear. Our RV Nomading proof of concept adventure took us from Feldkirch to Frankfurt by car, from there, by air to Pittsburgh and up the highways to Granger Indiana. After recovering the RV from storage, we forayed across the country, up through Canada and into Alaska. The Statistics come in at 434 Kms by rental car, 9.5 hours by air, another 350 miles by rental car, and 4,026 miles by RV; 16 days nomading halfway across the globe just to be here.

Why do this?
Our goal was to experience RVing first hand and determine if we enjoyed it enough to use it as a means to travel the lower 48 over the winter. The experiment is only partially accomplished.
We're home now; we experienced many of the highs and lows, but we're still not sure if we want to take this on as a winter adventure. The logistics, the timing, the physics, the finances (with care) are all within grasp. Surviving each other for 4-5 months in a 26-foot long box, may be out of our reach. Relationships are a delicate thing and purposefully kicking one off a cliff may not be a sane move. We'll figure out in the next few weeks just how rational, or adventurous we are. We'll see.
A few more observations:
Terrible Roads
The roads coming out of Canada are awful, really awful. Much of the highway is perpetually under construction. The same roads they were fixing 11 years ago when we drove up the ALCAN (Alaska Canada ) highway are still under repair. There's less gravel, but more pot-holes. The frost heaves are as undulating as ever. Taking this on in an in an SUV may be irritating, but doing it in an RV is mind-numbing. Driving the ALCON isn't something either of us wishes to repeat.
I have a theory. The Canadian government invests only the necessary minimum in resources to provide a rudimentary safe road, but only the most rudimentary. Spending money on roads that mostly Alaskans and tourist to Alaska use is probably not seen as a prudent expenditure….. it's only Alaskans.
But, I figured when we crossed into the US, we'd experience four-lane roads paved with gold, no pot-holes, flat as an iron. I was disappointed, sorely so. The roads were just as lousy on the US side of the border. I guess the logic of road investments works both ways. Some people love driving the ALCAN, then there's us.
Another Theory…again?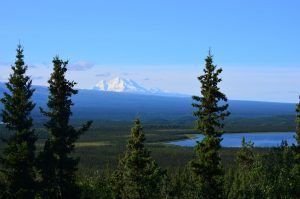 My second theory is that the roads through the Yukon and throughout Alaska are the most beautiful and satisfying along our 4,000-mile trek. Many other places were interesting, different, and fascinating to see, but nothing as fulfilling as the green mountains, glacial valleys, deep lakes, and pristine white-capped mountains of Alaska. I'm biased, so be it.
The Mechanics of RVing
We learned well about the mechanics of how to 'nomad' in an RV:
how to operate the generator, the solar, the black water disposal

how to level the RV to avoid sleeping uphill

the pain in the wallet after every gas tank filling

how crazy it is to drive 3-400 miles day after day without respite

about making conversation with happy RVers parked mere feet from your front door
…but we didn't learn everything. We still much room to grow and lots to learn.
Pace is everything!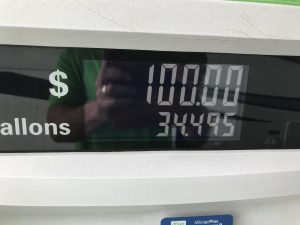 The most salient was the lesson learned about pacing out the travel. RVs are not really designed to support day-in-day-out travel. They're designed to get someplace to enjoy that place; to arrive at a destination so you can make the most of the adventures, nature, the social aspects that being there offers. If we do spend our winter traveling, it'll be with an enforced regimen of driving a short distance one day and then spending many days not behind the wheel but enjoying the surrounding area.
Exercise
We also learned that our physical fitness regimen needs adjustment while on the road. If we follow our rule #1 (stop and enjoy the roses), then daily exercise should be feasible if only a bike ride, a hike, or basic calisthenics around the RV park. The challenge will be setting up a disciplined schedule that incorporates the daily workout, along with whatever other adventures we decide to undertake.
Travel with Pets
Traveling with pets, or in our case, two cats is not a good idea. It sounds like a good idea, and perhaps some pets are into it, but I don't think ours are. They just seem to be shell shocked half the day with the bumpiness of our discrepant roads and bewildered the other half as they look upon an entirely new view every time they glance out the side screen door. I think cats must like stability and consistency. The ever-changing surroundings don't seem to agree well with them. Tough, if we go traveling, they go with us!
What a Country!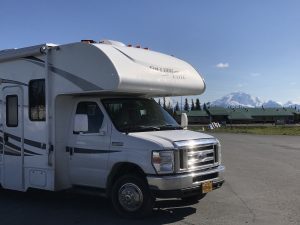 Finally, we affirmed just how big and how beautiful is our country. It's vast horizons, verdant fields of corn and grain, magnificent mountain ranges and miles and miles of undisturbed natural, raw beauty. There is grandeur and complexity and peaceful serenity in our countryside, enough to draw the imagination a yearning back to the road and dreams of Nomading across the landscape.
Closing out our Preamble

So, this draws to a conclusion the preamble to Nomading across the USA Blog. If we decide to make the winter trip to the 'Lower 48', then we'll fire up the Blog again and journal about the experience. Until then, hang on because one way or another, we'll take on another adventure.
With every new adventure, we'll start a new blog to capture our thoughts and experiences so that when we're really old and our memories are worse than they are presently, we'll have written memories to look back upon and reflect upon a life worth having lived….hopefully.
RV Nomading Proof Of Concept
Cheers
Interesting Links