Catching up!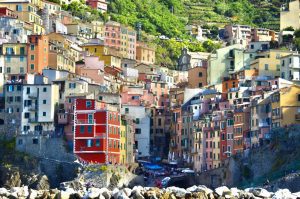 This is another out-of-synch, posting highlighting our Cinque Terra and Lucca Video Blog. Our first real Bellissima Italia exploration was in the town of La Spezia and the quaint villages nestled in the rocks over the Med known as Cinque Terra. We met up with excellent friends (The 'B's) from our Army days in both Alaska and Stuttgart and their daughter. Together we hiked the trails around Cinque Terra and enjoyed the sunshine, spectacular vistas, cuisine and wines. Our forays into the local fruit and vegetable markets became a daily occurrence as it's never too much of a good thing to eat fresh foods.
From there, together we journey to the cobblestoned bastion of Lucca with a side-trip to Florence. These were heady days filled with fun, conversation, walking, hikes, discovery, food, wine and too little time to write or reflect on our journey. So, my Blog is out of synch and has a significant void to fill. The attached video Blogg will hopefully measure up to the task to describe the wonderful adventure the Zs and Bs had exploring some if Italy's more fascinating sites, villages and cities in the North West.
We hope you enjoy the Cinque Terra and Lucca Video Blog in the link below.
Interested in the Touring Italy Blog?, this link will bring you to its beginning.
See our 'Best of Photos' from the adventure here.
Care to comment on the Blog or Adventure? Jot down your comments in the form below – thanks